Photo Selection Software
Designed for:
Photographers
Studios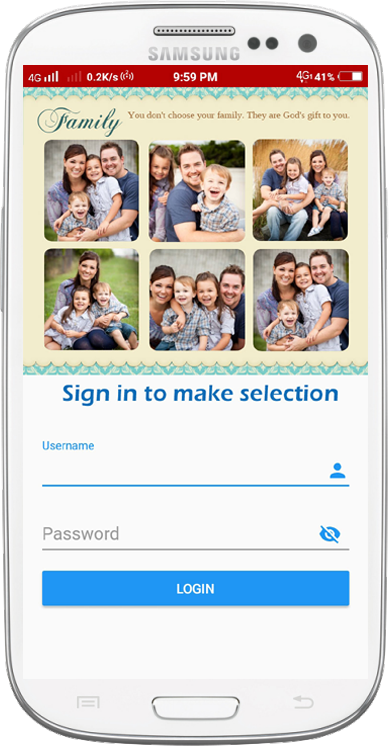 Studio Area:
Auto Resizing of images.
Auto watermarking on images.
Create and manage customers.
Upload their albums for selection.
Client Area:
Password protected secure panel.
Image selection through mobile application.
Highlight particular image.
Add suggestion/remarks on images.
For Demo:
Username: narang-studio-123
Password: 123456
No need to give original images to clients.
No worry about resizing of images.
No Pendrives.
No Communication gap.
No delay in photo selection.
No downloading of images.